VSL – EN54-3 Approved Base Sounder & Visual Indicating Device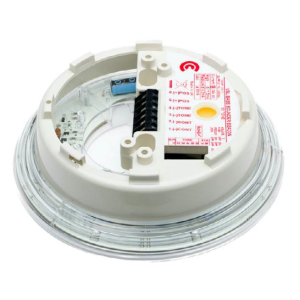 Approved to EN54-3 by LPCB and VdS

Accepts most leading detector bases including those from Apollo and Hochiki

Cover plate creates a stand-alone sounder when a detector is not fitted

Includes LED ring to provide 360° visual indication of alarm status
The VSL base sounder/beacon is designed to work with a variety of detector brands to provide a cost-effective sounder solution with visual indication of alarm status.
As standard the VSL comes with 32 sounder tones with a two-stage alarm override which is activated by a third negative wire from the panel.
Suitable for conventional and two wire (SAV-WIRE) fire alarm systems. Cover plate sold separately.
Sound Output, Typical (dBA)
Specification & Part Numbers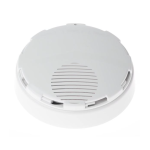 White cover plate that can be used in place of a detector to create a standalone ceiling sounder.
Can't Find What You're Looking For?