VTB-32E – EN54-3 Approved Sounder & Visual Indicating Device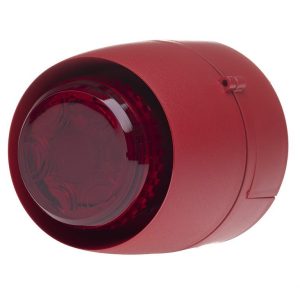 One device with EN54-3 approved sounder function and energy efficient visual indication

Provides the widest range of sounder output adjustment on the market

Shallow base IP21C for indoor applications

Deep base IP33C & IP65 for surface wiring and outdoor applications

230VAC mains base available as accessory
The VTB family of sounder/beacons offer two fully synchronised functions in one device that can be used without the sounder function.
The low current consumption allows installers to use a larger number of visual devices without the need for additional power supplies.
Designed for use in conventional and two wire (SAV-WIRE) fire alarm systems. Available in white or red body colour alongside a range of lens colours.
Sound Output, Typical (dBA)
Specification & Part Numbers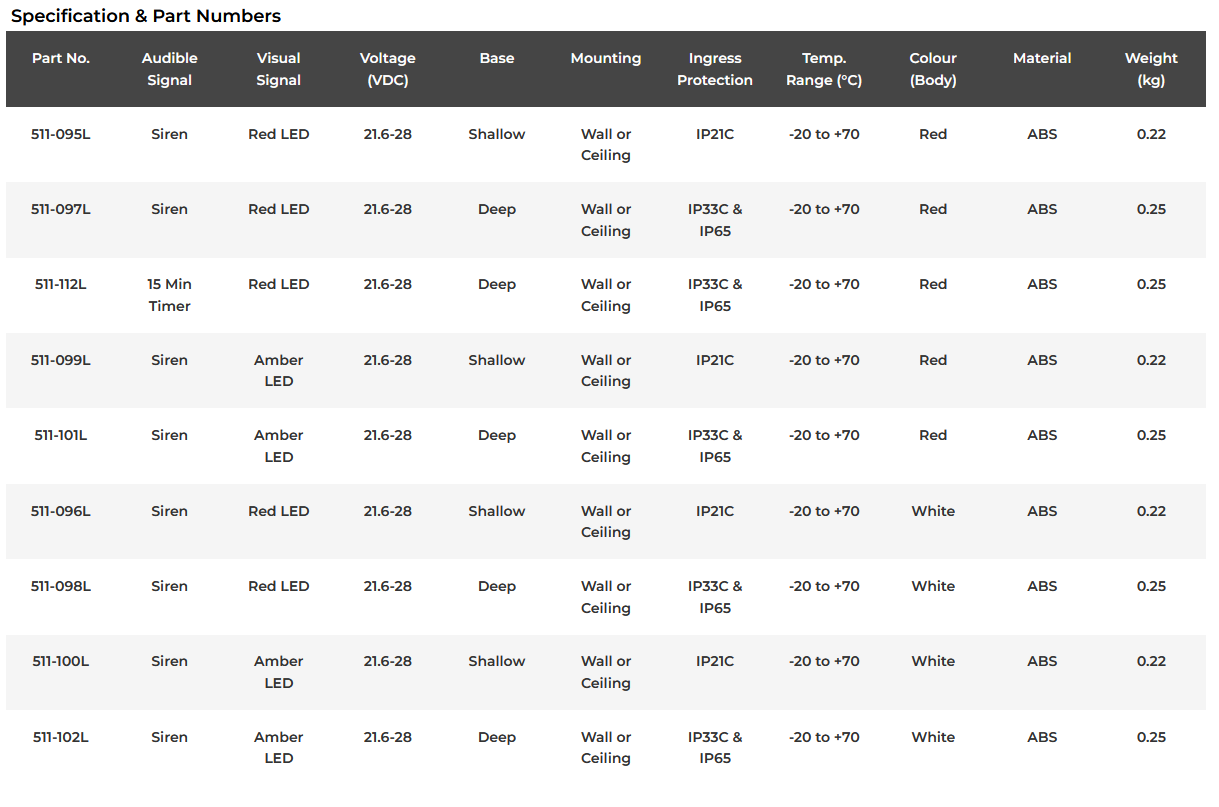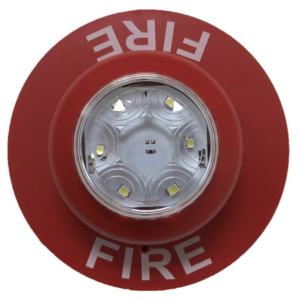 BS 5839-1 and other standards require visual signals that form part of the fire system to be clearly distinguishable from other signals.
A label, that is legible when stood on the floor, with the word 'FIRE' is often used to distinguish visual alarms. The Cranford base labels fit the VTG, VXB and VTB products via the same mounting screws as the main product.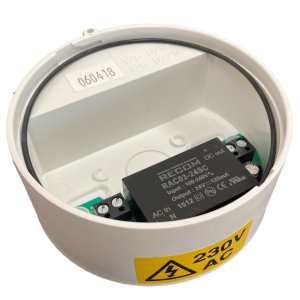 510-120 (Red)
510-121 (White)
The 24VDC VTG, VXB and VTB products can be fitted to a deep 'mains base' variant that includes a transformer to allow for direct installation in 110VAC and 230VAC systems.
Can't Find What You're Looking For?