VTG – EN54-3 Approved Sounder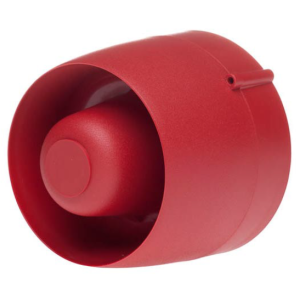 Approved to EN54-3 by LPCB and VdS

Provides the widest range of sounder output adjustment on the market

Shallow base IP21C for indoor applications

Deep base IP33C & IP65 for surface wiring and outdoor applications

230VAC mains base available as accessory
The VTG family of sounders has been designed for use with conventional fire alarm systems including two wire (SAV-WIRE) installations.
As standard the VTG comes with 32 sounder tones with a two-stage alarm override which is activated by a third negative wire from the panel.
Available in white or red options that can be ceiling or wall mounted via a unique twist and lock bayonet system.
Sound Output, Typical (dBA)
Specification & Part Numbers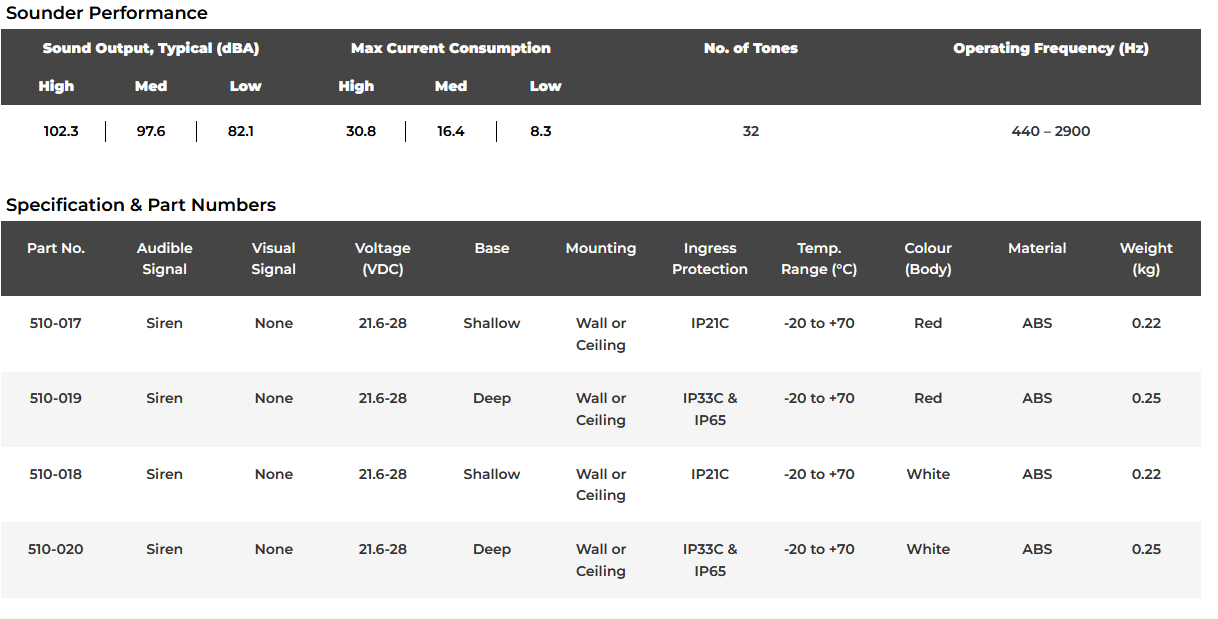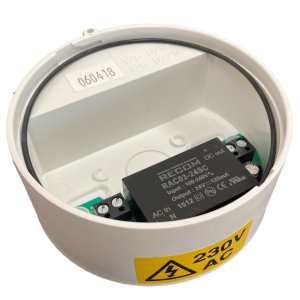 510-120 (Red)
510-121 (White)
The 24VDC VTG, VXB and VTB products can be fitted to a deep 'mains base' variant that includes a transformer to allow for direct installation in 110VAC and 230VAC systems.
Can't Find What You're Looking For?