Marine Equipment Directive (MED) & American Bureau of Shipping (ABS) Approved Sounders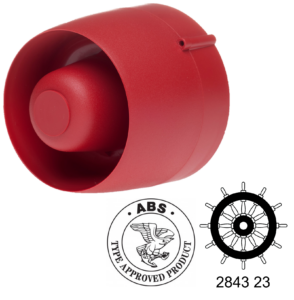 Products have undergone additional EMC, vibration and salt mist testing for use in maritime industry

Selectable sounder tones include "Marine General Alarm" and the International Marine Organisation "Code 2 Continuous" signals

When installed with a three-core cable, the third wire can change tones from "Alert" to "Evacuation"
The VTG EN54-3 approved sounder has undergone additional development to meet the needs of the harsh environments in marine applications.
Marine variants come with 32 sounder tones that include the most common sound patterns and two marine specific tones.
Available in white or red options that can be ceiling or wall mounted via a unique twist and lock bayonet system.
Sound Output, Typical (dBA)
Specification & Part Numbers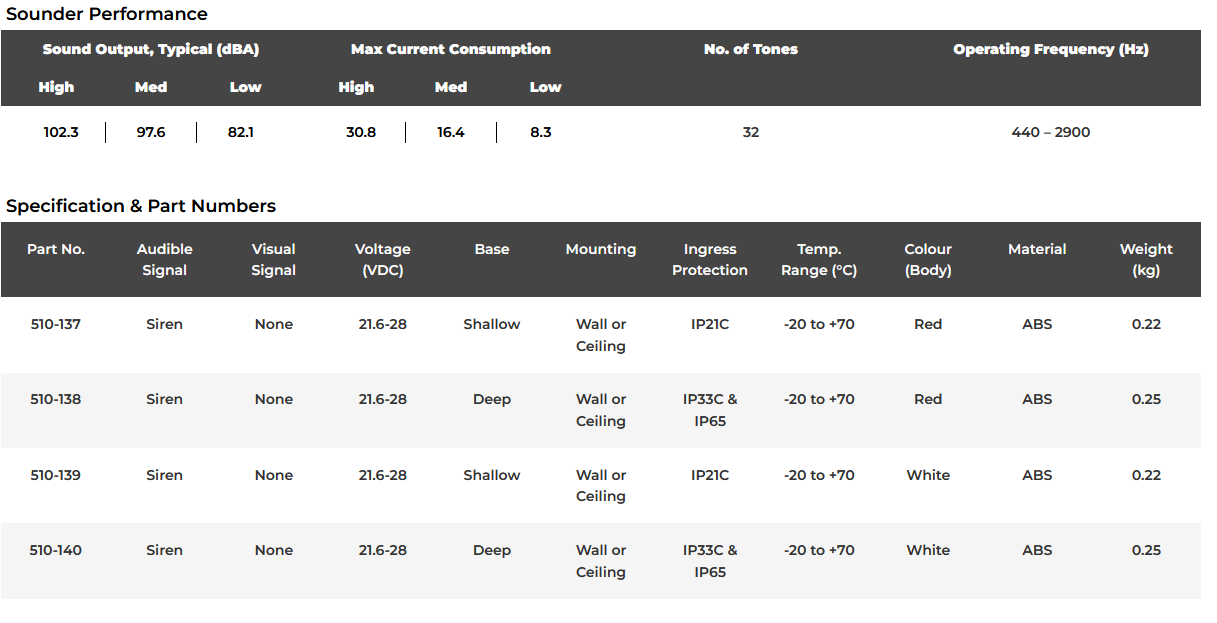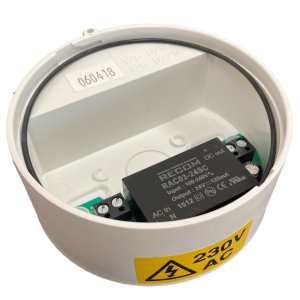 510-120 (Red)
510-121 (White)
The 24VDC VTG, VXB and VTB products can be fitted to a deep 'mains base' variant that includes a transformer to allow for direct installation in 110VAC and 230VAC systems.
Can't Find What You're Looking For?